Gloucester Plastering Specialists
Telephone Dave McGuiness 07748970198
E-Mail dave@gloucesterplasteringspecialists.co.uk


More Reasons to choose Gloucester Plastering Specialists
Fully insured; nothing but the highest standards promised; efficient and clean and complete reliability. Give us a start date and time? We'll be there.
For a plasterer you can rely on to , plasterering you won't hesitate to recommend, contact Gloucester Plastering Specialists today to arrange your FREE no obligation quotation
Flexible Working Hours
Monday to Sunday 8am - 5pm
Gloucester Plastering Specialists
Dave McGuiness
8 Keats Avenue
Podsmead
Gloucester
GL2 5BQ
Telephone 07768574377
Plasterers Gloucester - Plastering Gloucester - Plastering Gloucestershire - Gloucester Plastering Specialists covering the whole of Gloucestershire and in between the areas that we cover are - Gloucester, Stroud, Cirencester, Tewkesbury, Cheltenham and The Forest of Dean and surrounding areas.


CONTACT US NOW FOR YOUR FREE NO OBLIGATION
QUOTE
Plastering Service Gloucester Gloucestershire

Cookies Policy
Last updated: 20th June 2019
Gloucester Plastering Specialists uses cookies on our webiste) (the "Service"). By using the Service, you consent to the use of cookies.
Our Cookies Policy explains what cookies are, how we use cookies, how third-parties we may partner with may use cookies on the Service, your choices regarding cookies and further information about cookies.
What are cookies
Cookies are small pieces of text sent by your web browser by a website you visit. A cookie file is stored in your web browser and allows the Service or a third-party to recognize you and make your next visit easier and the Service more useful to you.
Cookies can be "persistent" or "session" cookies.
How Gloucester Plastering Specialists uses cookies
When you use and access the Service, we may place a number of cookies files in your web browser.
We use cookies for the following purposes: to enable certain functions of the Service, to provide analytics,
We use both session and persistent cookies on the Service and we use different types of cookies to run the Service:
- Essential cookies. We may use essential cookies to authenticate users and prevent fraudulent use of user accounts.
Third-party cookies
In addition to our own cookies, we may also use various third-parties cookies to report usage statistics of the Service,.
What are your choices regarding cookies
If you'd like to delete cookies or instruct your web browser to delete or refuse cookies, please visit the help pages of your web browser.
Please note, however, that if you delete cookies or refuse to accept them, you might not be able to use all of the features we offer, you may not be able to store your preferences, and some of our pages might not display properly.
Where can your find more information about cookies
You can learn more about cookies and the following third-party websites:
● AllAboutCookies: http://www.allaboutcookies.org/
● Network Advertising Initiative: http://www.networkadvertising.org/

What Our Customers say
Mr M Elliss - Gloucester
" It was a pleasure to have a tradesman who gave 100%, just excellent "
Mr & Mrs Rowtree Gloucester
" I found Gloucester Plastering to be a Tradesmen at there very best who take great pride in There work. I would recommend Them to anybody and have them back again "
Mrs E Cougill Stroud
" Very Happy - Would recommend to anyone"
Mr & Mrs Jackson Cheltenham
" Friendly & reliable workforce. Quality of work is excellent and nothing is too much trouble "
Gloucester Plastering Specialists Professionalism at its best



Our aim is to provide a passionate, unique Plastering service carrying out a completely free plan and design process that is based on your needs and budget.Let us show you how to make the most of your property by revealing its true potential.
Gloucester Plastering Specialists will not only help you achieve what you set out to do, but will make the process easy and enjoyable. We are very reasonable on price but exceptional on quality. We are relentless at goal achieving and everything we can do, we will deliver.
Feel free to contact us with any questions you may have.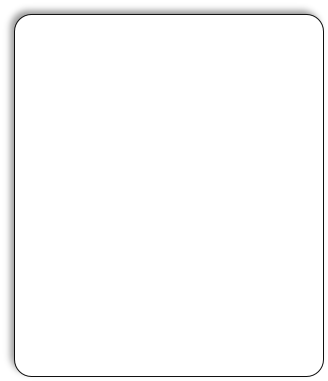 DO WE TICK ALL THE RIGHT BOXES ??????
Experienced - Over 20 years
Qualified - Time served and More
Flexible - Hours to suite incl Weekends
Outside - Rendering specialists
Fully Insured - Liability up to 2 Million
Inside - Plastering specialists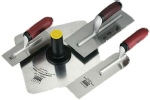 We will provide FREE no obligation quotes throughout Gloucestershire and surrounding area's please contact us with details.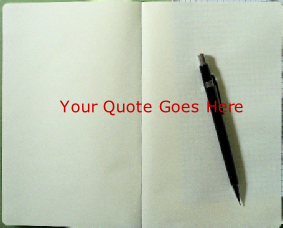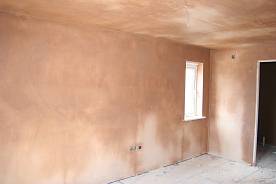 Inside work
Skimming

Artex Removal

Patching & Repair work

Re-plastererboard ceilings

Lowered ceilings

Doorways blocked up and re-plastered
Screeding & Dry Lining

Dot & Dabbing

Bonding out walls

Straighten Work

Coving

Cornice Work
Outside work
Roughcasting

Wetcasting

Rendering

Metal Lath

Pebble Dashing

K-Render